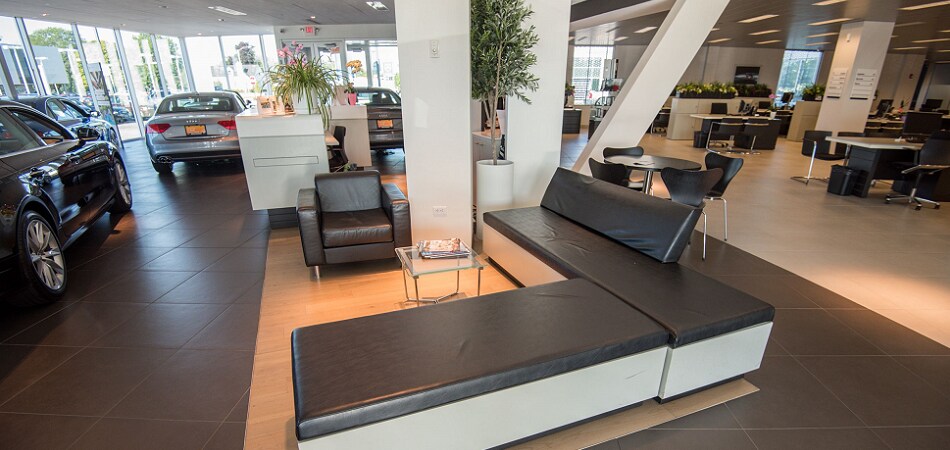 Hinsdale 

Audi 

Dealer
If you live in Hinsdale and drive an Audi, Audi Westmont is the dealership to turn to. Many of our Audi enthusiasts in the community have lifelong relationships with Audi cars. Come see for yourself why when you get behind the wheel and take a spin in one of our latest Audi models. Make the most of the day and stop off for some relaxation and recreation at the
Meadowlark Golf Course
. Make it a special occasion and play all nine holes. If you like a little more cardio with your exercise, Meadowlark offers a solution: you can now play footgolf, the hybrid golf/soccer game where players kick a Regulation #5 soccer ball and observe the rules of Golf. At Meadowlark, you can join the footgolf league or get involved in the LINKS program, which connects women who golf. 
Audi Sedans & SUVs For Sale
Before you come in, you can use the pages of our site to review all Audi sedans and SUVs we currently have in stock. Search our site for all the new and
certified pre-owned Audi vehicles
you can later test-drive when you come to our East Ogden Avenue location. We're also just a hop, skip, and a jump away from premium Hinsdale shopping opportunities. We recommend either
Gateway Square Mall
or Hinsdale Lake Commons, where you can get something light and healthy from Whole Foods, or a caffeine jolt from Café La Fortuna. 
Hinsdale Audi Service & Parts Center
The superior craftsmanship behind Audi vehicles contributes to their quality and longevity. One thing you can do to extend the life of your Audi is bring it in for regular routine maintenance and service. We accommodate the typical busy schedule by offering flexible and convenient times to schedule your service visit, which you can do with us online today, by filling out our service request form or calling our
Audi service department
. You can use your service visit as an opportunity to sample some local cuisine, and speaking of local guilty pleasures, why not go to Hinsdale's best-kept secret:
Frank's On 1st
-- especially when you just have to satisfy your French fry craving? In the mood for Cajun Fries or Buffalo Fries? Cheddar Cheese Fries? South of the Border Fries? Garlic Parmesan Fries? Blue Cheese Fries? Pork Fries? Can't decide? Make them Loaded Fries! Throw in a corndog and you're good to go.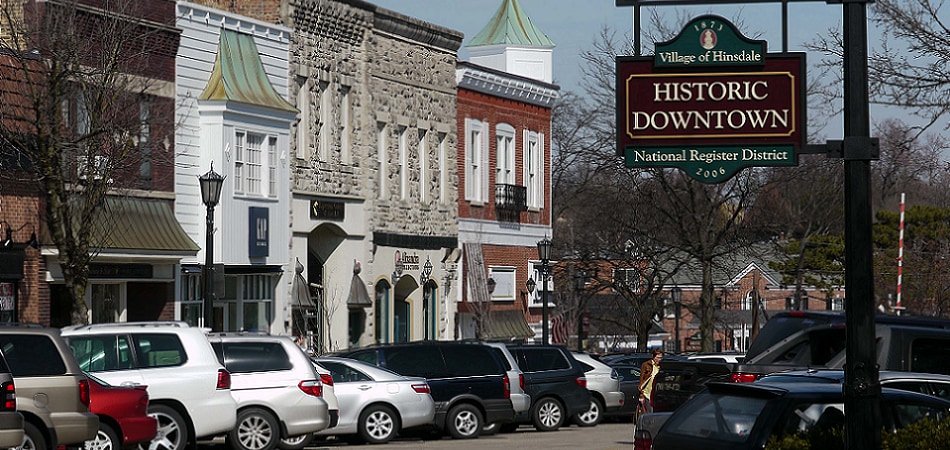 Visit Audi Westmont
276 E. Ogden Avenue
, 
Westmont
, 
IL 

60559
Plan your next visit to Audi Westmont today and enjoy the support of our sales, finance, and service professionals who are always eager to talk to Hinsdale Audi fans. Let us show you how simple it can be to transition to your next Audi vehicle. Since you love quality cars that are revered for their performance, it's safe to assume you enjoy finding new ways to be the best version of yourself, and that's exactly what you can do at the
Bu Wellness Clinic
. For overall health, beauty and wellness, the hydrotherapy facial should be tried at least once to unleash smaller, unclogged pores, and an overall dewy glow.
Tip:
if you've taken us up on our suggestion to go to Frank's on 1st - you'll be happy to let the folks at Bu Wellness Clinic work their restorative magic on you.